Hotéis de praia: Corse
Residence Des Calanques

Ajaccio, a 6,7 km do centro. 14 Route Des Iles Sanguinaires ver mapa

Résidence Les Calanques, em Ajaccio, deixa você perto do mar e na mesma região que Praia de Trottel e Catedral de Ajaccio. Esta...
Posta Vecchia

Quai Des Martyrs De La Liberation, 20200 Bastia, França

Posta Vecchia

Bastia, a 317 m do centro. Quai Des Martyrs De La Liberation ver mapa

Hôtel Posta Vecchia fica no coração de Bastia, a uma curta caminhada de Igreja de São João Batista e Bastia Vieux Port Marina. Este hotel...
Golfe

Rue du 9 Septembre 1943 - Route Du Port, 20137 Porto Vecchio, França

Golfe

Porto Vecchio, a 1,2 km do centro. Rue du 9 Septembre 1943 - Route Du Port ver mapa

Golfe Hôtel deixa você no coração de Porto-Vecchio, local conveniente para Marine de Porto Vecchio e Église Saint-Jean-Baptiste. Este...
Adonis Saint Florent

Saint-Florent, a 1,1 km do centro. Route De Calvi Lieu-dit Arrechimozzo ver mapa

Adonis Saint Florent Citadelle Resort, em Saint-Florent, deixa você perto da praia e a alguns minutos de Praia de Saint-Florent e Place...
Roc E Mare

Route de la Corniche, 20110 Propriano, França

Roc E Mare

Propriano, a 619 m do centro. Route de la Corniche ver mapa

Rooms are equipped with showe, garden or sea view. There is no retaurant in the hotel, however there are plenty in the village wich is...
Ficou esclarecido
Hotéis Corse ofertas especiais e com o menor preço garantido.
No nosso búscador de hotéis em Corse poderá ver os melhores preços para que encontre hotéis baratos e económicos em Corse. Poderá realizar a reserva num instante e sem esperar.
Por meio do nosso buscador tem a possibilidade de reservar qualquer tipo de hotel em Corse escolhendo as melhores ofertas bem entre hotéis de luxo ou bem entre os mais variados hotéis e "hostales" em Corse. Para isso, simplesmente introduza o nome da localidade, escolha as datas de entrada e saída, seleccione tanto o número de ocupantes como o tipo de habitação, e clique em procurar hotéis. Como opção adicional, também pode procurar por categoria e/ou regime, desde 'apenas alojamento' até 'tudo incluído'.
Uma vez realizada a sua procura de hotel em Corse lhe mostraremos uma ampla lista de ofertas ordenadas segundo nosso critério, ainda que obviamente os resultados também os pode ordenar por nome, categoria, preço aproximado, ou em função das valorações de nossos clientes. Também lhe proporcionamos uma pequena descrição do alojamento em Corse que elija para que possa decidir se se ajusta ou não às suas expectativas.
Nos mesmos resultados da procura de hotéis baratos em Corse, poderá filtrar e encontrar desde hotéis com jacuzzi na habitação a hotéis com Spa em Corse para relaxar ao máximo. Por exemplo, uma das consultas mais comuns para acalmar o calor do verão são os hotéis com piscina. Também encontramos muito úteis, outros tipos de filtros, como o que selecciona hotéis com acesso para paraplégicos, com restaurante ou com Internet. Também poderá encontrar alojamentos de gama média-alta, como algum hotel em Corse de 4 estrelas e também outros mais modestos como os "hostales" no centro de Corse.
Também facilitamos-lhe a localização no mapa de todos os alojamentos, de maneira que possa escolher um hotel em Corse centro ou na zona que mais lhe interesse. Sabemos que muitos dos nossos clientes procuram hotéis em Corse cêntricos ou perto de algum ponto de interesse, pelo que se procura um hotel em Corse perto de algum lugar, veja este filtro, se precisar de ajuda.
Por outro lado, o nosso pesquisador também trabalha para que possa encontrar um tipo de alojamento específico, como por exemplo um hotel com encanto em Corse. Se o que quer é simplesmente passar uns dias a dois, também poderá reservar hotéis românticos em Corse. Nosso objectivo principal quando procurar entre os hotéis em Corse é oferecer-lhe as melhores ofertas e a máxima qualidade possível.
Na informação detalhada de cada hotel, poderá saber a sua morada, se tem "mini-bar", telefone ou algum tipo de serviço grátis.
Encontre já o seu hotel em Corse com o nosso pesquisador de hotéis baratos!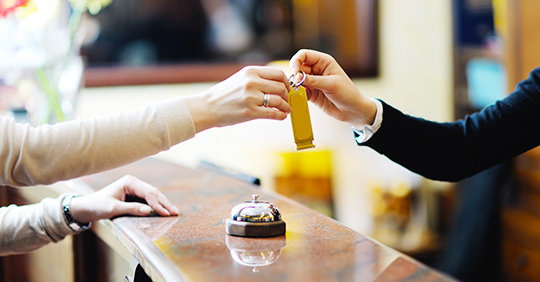 As melhores ofertas de hotéis