Hotéis de praia: Costa Cálida
Izán Cavanna

Plaza Cavanna, s/n, 30380 La Manga del Mar Menor, Espanha

Izán Cavanna

La Manga del Mar Menor, a 1,1 km do centro. Plaza Cavanna, s/n ver mapa

The hotel is situated in one of the best areas of La Manga del Mar Menor, on the beach, on the edge of the Mar Menor and a few meters...

477 opiniões
Roc Doblemar

Gran Via de la Manga, s/n, 30380 La Manga del Mar Menor, Espanha

Roc Doblemar

La Manga del Mar Menor, a 3,7 km do centro. Gran Via de la Manga, s/n ver mapa

The Hotel Roc Doblemar is located on the beachfront in La Manga del Mar Menor and a few meters from the Mediterranean Sea. It is located...

238 opiniões
Los Delfines

Gran Vía, s/n Km. 1, 30380 La Manga del Mar Menor, Espanha

Los Delfines

La Manga del Mar Menor, a 2,2 km do centro. Gran Vía, s/n Km. 1 ver mapa

O hotel dispõe de um edifício principal de 9 andares com um total de 124 quartos, 24 suites e 7 apartamentos. O edifício climatizado...

71 opiniões
Thalasia Costa de Murcia

San Pedro del Pinatar, a 1,2 km do centro. Avenida del Puerto, 327-329 ver mapa

Thalasia Costa de Murcia, em San Pedro del Pinatar, deixa você perto do mar, local conveniente para Parque Regional Salinas de San Pedro...

147 opiniões
Hotel y Apartamentos Lodomar Thalasso & Spa

San Pedro del Pinatar, a 1,7 km do centro. Río Bidasoa, 1 ver mapa

O hotel de conferências, renovado em 2001, compreende 5 andares com um total de 124 quartos, dos quais 80 duplos, 8 suites e 36...
Las Gaviotas

Plaza Europa, s/n, 30380 La Manga del Mar Menor, Espanha

Las Gaviotas

La Manga del Mar Menor, a 2,2 km do centro. Plaza Europa, s/n ver mapa

The rooms totally fitted with wireless, safe box, air conditioning cold and heat, complete bath with hairdryer, digital television,...

55 opiniões
Manolo

Avda. Juan Carlos I, 7, Cartagena, Espanha

Manolo

Cartagena, a 2 km do centro. Avda. Juan Carlos I, 7 ver mapa

Este moderno hotel está localizado no Distrito de Negócios de Cartagena, a 10 minutos de carro do Circuito de Velocidade (autódromo) da...

57 opiniões
Ficou esclarecido
Hotéis Costa Cálida ofertas especiais e com o menor preço garantido.
No nosso búscador de hotéis em Costa Cálida poderá ver os melhores preços para que encontre hotéis baratos e económicos em Costa Cálida. Poderá realizar a reserva num instante e sem esperar.
Por meio do nosso buscador tem a possibilidade de reservar qualquer tipo de hotel em Costa Cálida escolhendo as melhores ofertas bem entre hotéis de luxo ou bem entre os mais variados hotéis e "hostales" em Costa Cálida. Para isso, simplesmente introduza o nome da localidade, escolha as datas de entrada e saída, seleccione tanto o número de ocupantes como o tipo de habitação, e clique em procurar hotéis. Como opção adicional, também pode procurar por categoria e/ou regime, desde 'apenas alojamento' até 'tudo incluído'.
Uma vez realizada a sua procura de hotel em Costa Cálida lhe mostraremos uma ampla lista de ofertas ordenadas segundo nosso critério, ainda que obviamente os resultados também os pode ordenar por nome, categoria, preço aproximado, ou em função das valorações de nossos clientes. Também lhe proporcionamos uma pequena descrição do alojamento em Costa Cálida que elija para que possa decidir se se ajusta ou não às suas expectativas.
Nos mesmos resultados da procura de hotéis baratos em Costa Cálida, poderá filtrar e encontrar desde hotéis com jacuzzi na habitação a hotéis com Spa em Costa Cálida para relaxar ao máximo. Por exemplo, uma das consultas mais comuns para acalmar o calor do verão são os hotéis com piscina. Também encontramos muito úteis, outros tipos de filtros, como o que selecciona hotéis com acesso para paraplégicos, com restaurante ou com Internet. Também poderá encontrar alojamentos de gama média-alta, como algum hotel em Costa Cálida de 4 estrelas e também outros mais modestos como os "hostales" no centro de Costa Cálida.
Também facilitamos-lhe a localização no mapa de todos os alojamentos, de maneira que possa escolher um hotel em Costa Cálida centro ou na zona que mais lhe interesse. Sabemos que muitos dos nossos clientes procuram hotéis em Costa Cálida cêntricos ou perto de algum ponto de interesse, pelo que se procura um hotel em Costa Cálida perto de algum lugar, veja este filtro, se precisar de ajuda.
Por outro lado, o nosso pesquisador também trabalha para que possa encontrar um tipo de alojamento específico, como por exemplo um hotel com encanto em Costa Cálida. Se o que quer é simplesmente passar uns dias a dois, também poderá reservar hotéis românticos em Costa Cálida. Nosso objectivo principal quando procurar entre os hotéis em Costa Cálida é oferecer-lhe as melhores ofertas e a máxima qualidade possível.
Na informação detalhada de cada hotel, poderá saber a sua morada, se tem "mini-bar", telefone ou algum tipo de serviço grátis.
Encontre já o seu hotel em Costa Cálida com o nosso pesquisador de hotéis baratos!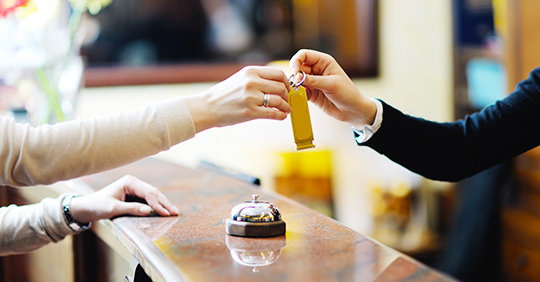 As melhores ofertas de hotéis