Hotéis de praia: Costa da Morte
Vida Mar de Laxe

Laxe, a 99 m do centro. Rúa Rosalía de Castro, 64 ver mapa

Laxe, located in the heart of one of the most beautiful stretches of coastline of the peninsula, is ideal to take it as a starting point...
Viviendas Vacacionales Vista Real

Finisterre, a 1,2 km do centro. San Martin de Abaixo, s/n, Playa de Langosteira ver mapa

Apartamentos Vista Real, em Fisterra, deixa você perto da praia e perto de Cabo Finisterra e Farol do Cabo Finisterra. Este apartamento...
Playa de Laxe

Laxe, a 359 m do centro. Avenida Cesareo Pondal, 27 ver mapa

Hotel recém construído, inaugurado em junho de 2005, onde se misturam a comodidade do novo com uma decoraçao acolhedora. Estamos situados...

20 opiniões
Alén do mar

Finisterre, a 2,7 km do centro. Calcoba, s/n ver mapa

Alén do Mar Hotel está localizado a 100 metros da praia Langosteira. Dispõe de 11 quartos equipados com casa de banho, secador de cabelo,...
Cabo Finisterre

Finisterre, a 256 m do centro. Federico Ávila, 8 ver mapa

One of the first hotels built in Finisterre, in an exceptional spot near the centre of the village. The hotel has been partially reformed...

1 opinião
Ficou esclarecido
Hotéis Costa da Morte ofertas especiais e com o menor preço garantido.
No nosso búscador de hotéis em Costa da Morte poderá ver os melhores preços para que encontre hotéis baratos e económicos em Costa da Morte. Poderá realizar a reserva num instante e sem esperar.
Por meio do nosso buscador tem a possibilidade de reservar qualquer tipo de hotel em Costa da Morte escolhendo as melhores ofertas bem entre hotéis de luxo ou bem entre os mais variados hotéis e "hostales" em Costa da Morte. Para isso, simplesmente introduza o nome da localidade, escolha as datas de entrada e saída, seleccione tanto o número de ocupantes como o tipo de habitação, e clique em procurar hotéis. Como opção adicional, também pode procurar por categoria e/ou regime, desde 'apenas alojamento' até 'tudo incluído'.
Uma vez realizada a sua procura de hotel em Costa da Morte lhe mostraremos uma ampla lista de ofertas ordenadas segundo nosso critério, ainda que obviamente os resultados também os pode ordenar por nome, categoria, preço aproximado, ou em função das valorações de nossos clientes. Também lhe proporcionamos uma pequena descrição do alojamento em Costa da Morte que elija para que possa decidir se se ajusta ou não às suas expectativas.
Nos mesmos resultados da procura de hotéis baratos em Costa da Morte, poderá filtrar e encontrar desde hotéis com jacuzzi na habitação a hotéis com Spa em Costa da Morte para relaxar ao máximo. Por exemplo, uma das consultas mais comuns para acalmar o calor do verão são os hotéis com piscina. Também encontramos muito úteis, outros tipos de filtros, como o que selecciona hotéis com acesso para paraplégicos, com restaurante ou com Internet. Também poderá encontrar alojamentos de gama média-alta, como algum hotel em Costa da Morte de 4 estrelas e também outros mais modestos como os "hostales" no centro de Costa da Morte.
Também facilitamos-lhe a localização no mapa de todos os alojamentos, de maneira que possa escolher um hotel em Costa da Morte centro ou na zona que mais lhe interesse. Sabemos que muitos dos nossos clientes procuram hotéis em Costa da Morte cêntricos ou perto de algum ponto de interesse, pelo que se procura um hotel em Costa da Morte perto de algum lugar, veja este filtro, se precisar de ajuda.
Por outro lado, o nosso pesquisador também trabalha para que possa encontrar um tipo de alojamento específico, como por exemplo um hotel com encanto em Costa da Morte. Se o que quer é simplesmente passar uns dias a dois, também poderá reservar hotéis românticos em Costa da Morte. Nosso objectivo principal quando procurar entre os hotéis em Costa da Morte é oferecer-lhe as melhores ofertas e a máxima qualidade possível.
Na informação detalhada de cada hotel, poderá saber a sua morada, se tem "mini-bar", telefone ou algum tipo de serviço grátis.
Encontre já o seu hotel em Costa da Morte com o nosso pesquisador de hotéis baratos!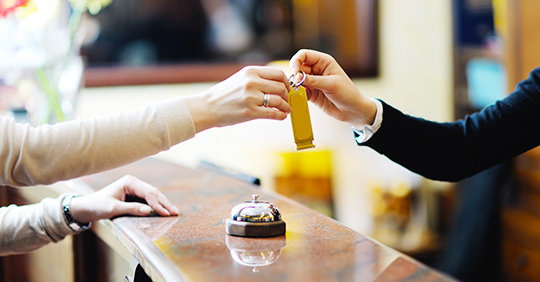 As melhores ofertas de hotéis